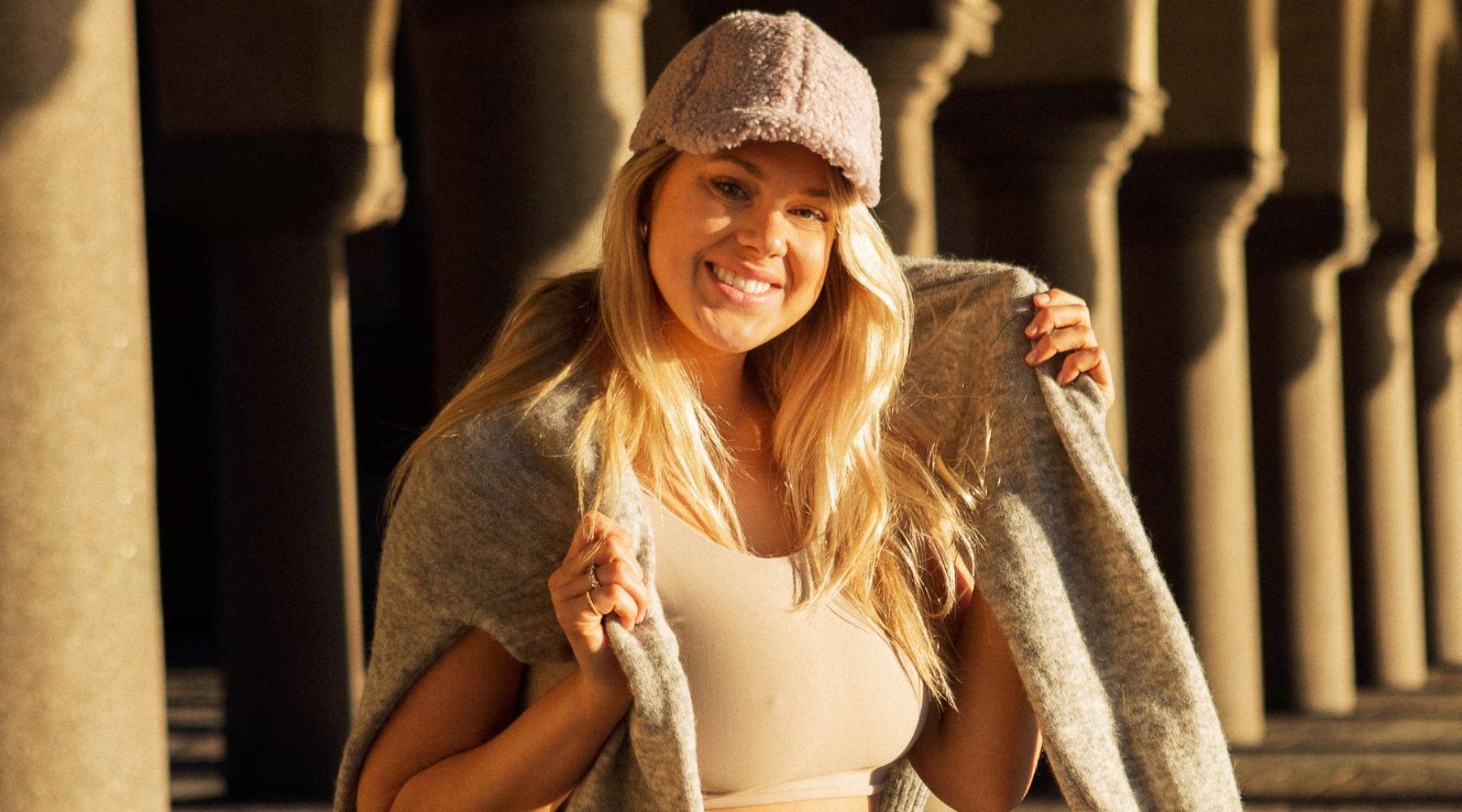 Talking about Yoga and Sisterhood with Yoga & Pilates instructor Saara Lindbohm
This week we had a beautiful conversation with
Saara Lindbohm
 who is a yoga and pilates instructor passionate about holistic health and wellness. We talked about how she first came across yoga, what her practice means to her, how she implements yoga on and off the mat and about what sisterhood means to her. 
The first time I met Saara I was amazed by the positive and beautiful energy she brought with her, she is a beautiful person from the inside and out, spreading positive energy and light everywhere she goes. We hope you will enjoy our talk as much as we did!
Who is Saara?
My name is Saara and I am a Finnish girl living in Stockholm. I am also a certified yoga teacher, reformer pilates instructor and Master's student with a great passion for holistic health and wellbeing. I was 19-years-old when I first moved to Sweden to study in a university. Three years later I moved to Koh Samui to become a yoga teacher, and then continued my travels to Australia where I ended up living in Bondi Beach and learning more about sound healing and reiki treatments. I have always loved to travel and meet new people, and I have always been curious to learn about life and living. As much as I am city girl, I also love spending time in nature, living next to the beach, swimming in the ocean and walking barefoot everyday.  
How did you find yoga and what has your yoga practice meant to you?
I would say that yoga found me when I moved to Sweden in 2016. I was going through a lot changes that had affected me and yoga felt like something that could probably help me. Little did I know that it would change my life and how I perceive it. I actually still remember how tears were falling at the end of the very first class that I went to. Something just opened up in me and somewhere inside of me I knew that it was just a beginning of my healing journey and to getting to know myself. 
My yoga practice has made me into the woman I am today and the woman who I am becoming. Just like in life, we go through phases. We are constantly moving forward, sometimes falling, sometimes rising, and sometimes totally lost. For me, yoga practice has helped me to go through these different phases of life and find a balanced and healthy way of living. I have come so much closer to myself, but also to others. I have learned from my past and what I have been through, and also what it means to live in flow with life, to live in the moments. To find your own rhythm, to find your own autonomous truth.
3. How do you use Yoga on and off the mat?
When I roll down the mat, it is all about taking a pause from the outside world to ask myself, what do I need in that given moment? Sometimes it is flowing with the music, sometimes holding positions little bit longer, and sometimes focusing on breath work or staying in meditation. Sometimes it is journaling and sometimes just listening to the music. I love that my yoga practice looks different every-time, but it is always about meeting myself and taking a moment to look within to find back to the center.
Off the mat I would say that it is little bit the same; I try take these moments to pause and reflect - to notice when I get out of alignment, but also when I am aligned with life. I actually believe that the real yoga challenge is not on the mat, but rather "off the mat" - to know how to keep your center in the everyday life, or maybe how to get back if we happen to loose it. For me it is all about finding balance, but also learning to be loving and compassionate towards myself and others. It's about connecting to your dreams and visions, but also to your insecurities and fears. To go through what ever comes on you way, but always finding back home to yourself.
4. What does sisterhood mean to you and why do you thinks it is important?
When I think of sisterhood, I think of my travels and all those amazing girls and women around the world I have been lucky to meet and share stories with. I also think of those in my life right now - both who are here physically in the same place, but also those who are living on the other side of the world, but still so close to my heart. For me sisterhood is about being there for each other. We know without knowing. We see each other without seeing. We are there for each others, just like sisters. And I don't think it is just about helping each other to overcome what ever comes on the way, but also about celebrating life and each other. 
5. What advice would you give your 11 year old self?
Keep following your dreams and believing in yourself, everything you need is already inside you.
Thank you Saara for taking your time to have this conversation with us. If you are interested in finding out more about her, follow her on instagram @saaralindbohm ♡