Balancing life with Amina Agerman
Say hello to Amina Agerman, a Swedish yoga teacher currently living her dream on the beautiful Island of Malta. We talk about moving and settling into a new country and lifestyle, and making Yoga a part of your everyday life. 


1. Who is Amina?
I am a curious and open-minded person who has inherited the restlessness that often comes with growing up mixed. Originally from Stockholm, I have lived a bit all over with the common factor being closeness to water. A little over a year ago I started my own business and I teach yoga to spread consciousness and joy.



2. How did you find yoga and what has practicing yoga meant to you?
I started practicing pranayama (breathwork) as a teenager and was instantly amazed by the power of the breath and how it can regulate the nervous system. Having a dance background, asana (the physical practice of yoga) came as a very welcome cherry on top when I realized that the movements are essentially a dance and the music is our breath.

When I was 21 I moved to Australia to study and I remember saying that the one thing I really wanted to achieve during my years away was to become a yoga teacher. Yoga is what keeps me going and helps me wake up happy in the mornings.


3. How do you use Yoga on and off the mat?
Yoga is essential to me and an integrated part of my everyday life. I am on my mat daily. Usually, it is for a longer practice including meditation and journaling but what I do on the mat is not as important as it is that I show up. When teaching I hold space for my students to feel what they need and encourage them to own their practice. In a way that fits with me, I have also incorporated yogic ways of living into my lifestyle. Wherever I am I always have breathing techniques with me to recenter.



4. You are initially from Sweden but are now based in Malta. Please tell us the story of how you ended up in Malta, running Yoga Classes?
Because of my background, I call many places home, and when I chose to relocate to Malta no one was surprised. Before coming here I had been based in Stockholm for three years and I really missed living in a warmer climate. I had not been here before and now I am very happy that I came here. I was teaching before moving here and I knew I wanted that to continue.


5. Do you have your own studio or do you offer private lessons?
I give classes at different studios and I also offer corporate and private classes both in person and digitally. You will soon be able to practice regularly with me online.


6. Is there a yoga community in Malta, and how has it been integrating into that community when you are new to the country?
The yoga community in Malta is welcoming and I have more yogi friends here than I have ever had before. Since it is a small island everybody knows everybody and the relaxed island lifestyle is in many ways very fitting with the yogic way of living.

7. Tell me more about the breathwork and meditation techniques you also do.
Both practices are big parts of my self-practice and I also incorporate them in most of my classes. In different ways, they can deepen the connection to the present moment, help us enter the body, and access the nervous system. I especially like calming breathwork and visualization meditations.


8. Is there something you wish to improve with your yoga practice?
There is always more to learn and improve and I am very humble and aware that practicing yoga means lifelong learning. I see myself as a forever student!


9. What advice would you give your 11-year-old self?
Listen more to yourself and less to other people. Don't care about what people think, what you wear, and how you look. Instead, focus on what actually feels right for you.
To find out more about Amina's Yogic lifestyle and see more of her everyday life in Malta, follow her at @ellenaminayoga.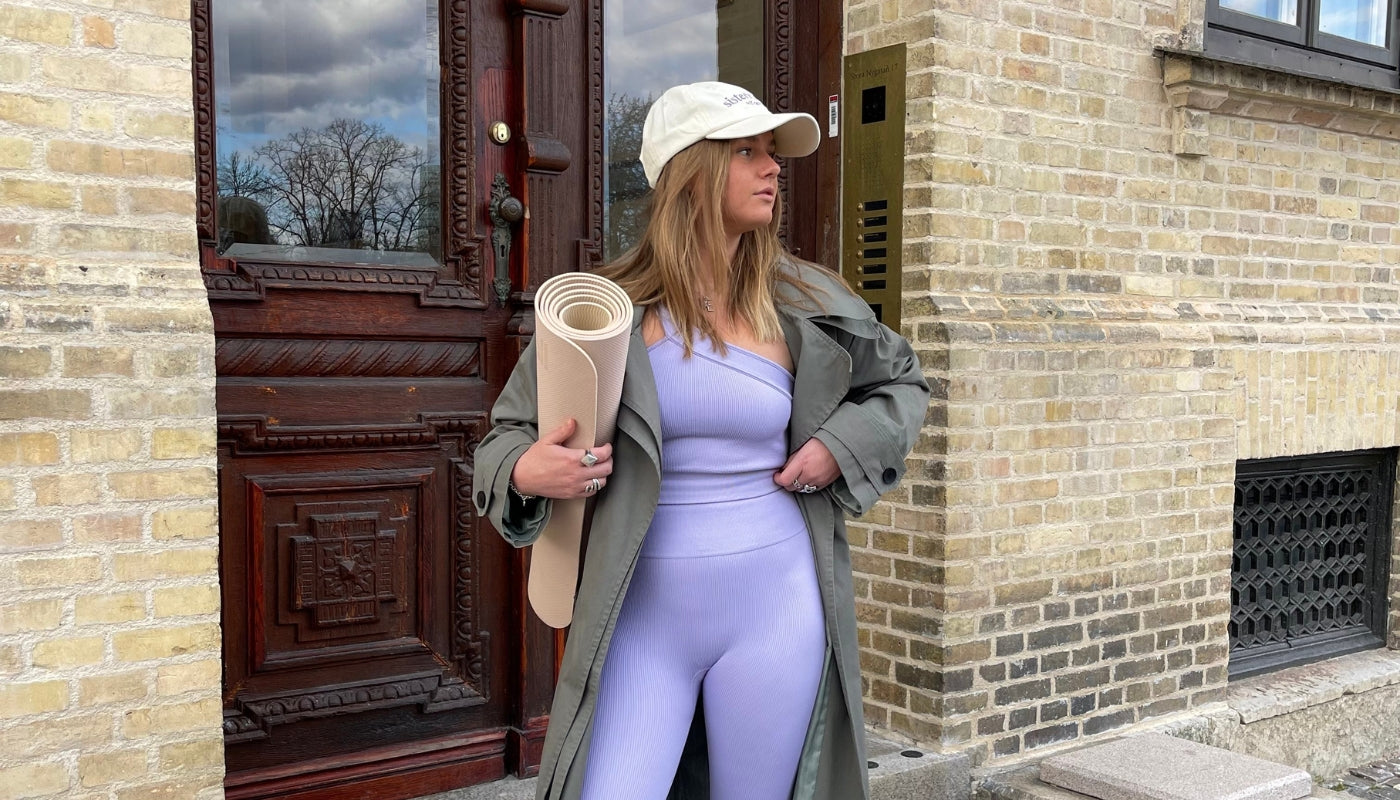 Style
Ensure maximum comfort and style with our sets this spring. Whether you are heading to the studio, running errands, or going for an after-work in the sun, these sets are a must-have! This is how we...
Read more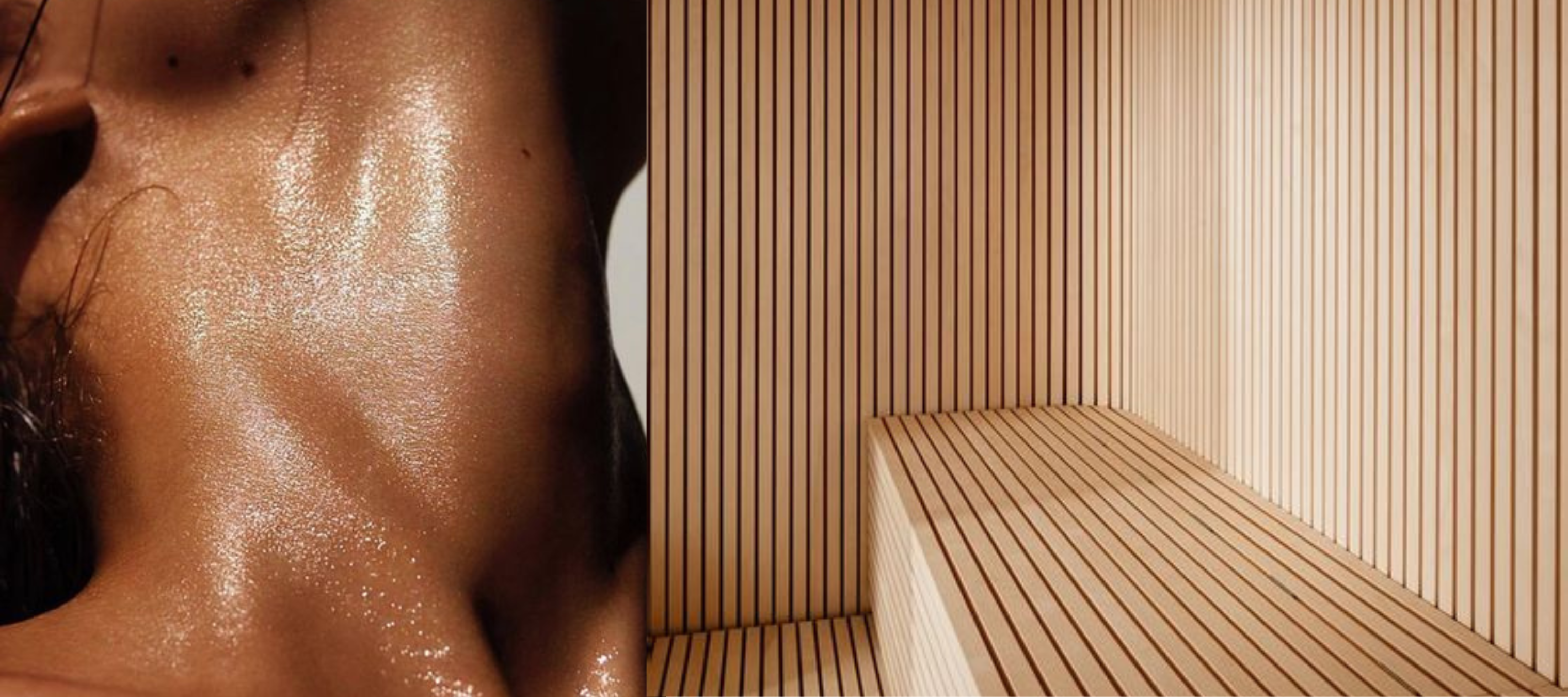 Health & Wellness
Suddenly your colleges are skipping the "after work drink" in exchange for an infrared sauna session, right?  Infrared Saunas has been a hot topic around the world for a while now. If you haven't d...
Read more