Article: Talking Yoga and Ayurveda with Yoga Teacher Eveliina Holm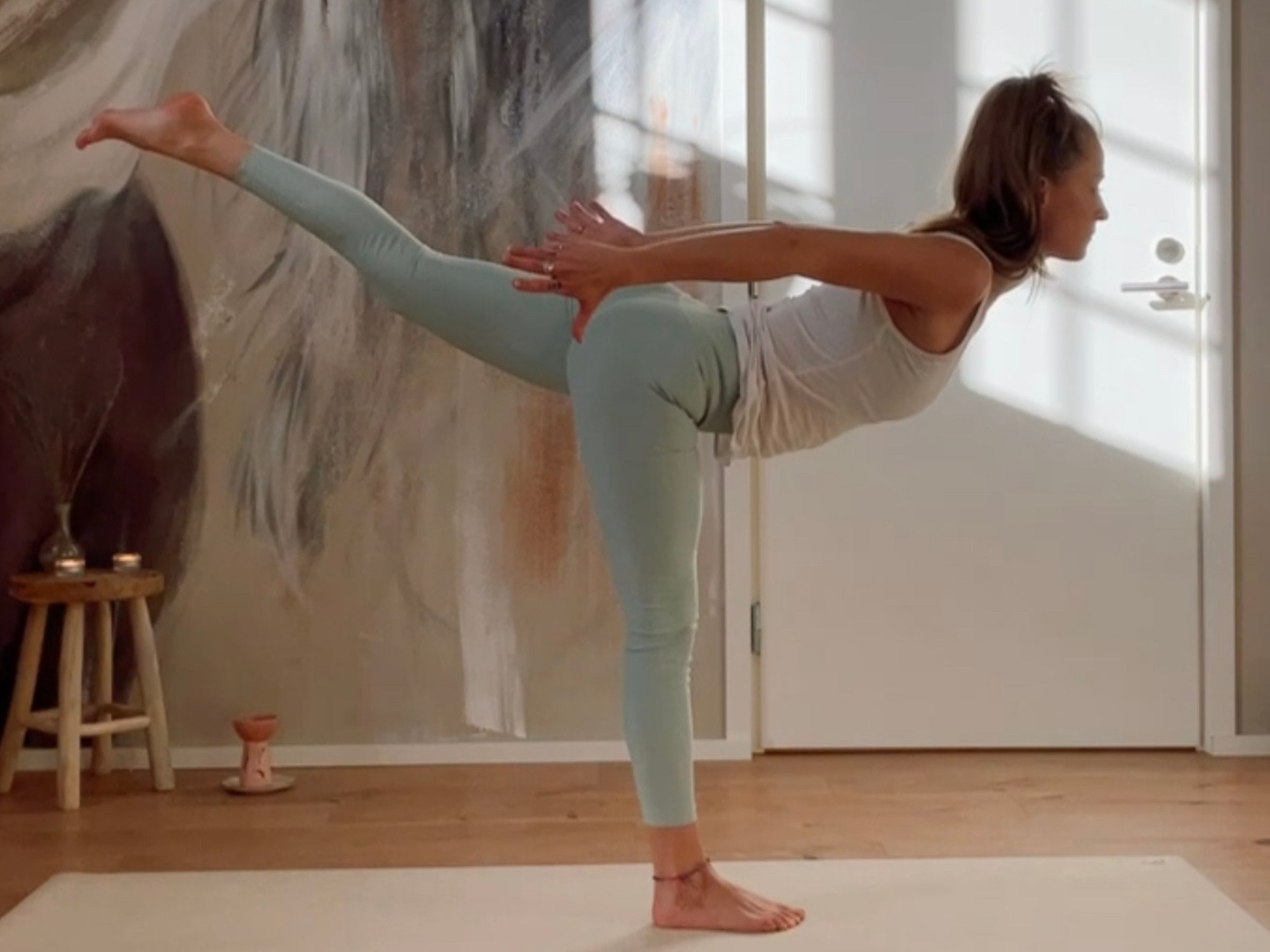 Talking Yoga and Ayurveda with Yoga Teacher Eveliina Holm
We had a beautiful conversation with
Eveliina Holm
about Yoga, Self Care and Ayruveda that we are so excited to share with you!

1.    Who is Eveliina?
I'm a yoga teacher and an ayurvedic life coach based in Helsinki, Finland. I'm one of the main teachers in one of the biggest yoga studios in Finland and my style of teaching is deep, authentic, empowering and passionate. I'm interested in spirituality, embodiment and yoga philosophy so these aspects are also a big part of what I teach. I use asana, free movement, visualizations, pranayama, meditation and other pratctices to help people tap into their authentic self. Nature, cycles and conversations inspire me a lot! 

2.    How did you find yoga and what has practicing yoga meant to you?
I found yoga in my mid-20's about 10 years ago. At that time I was busy studying and exercise was not part of my life. I used to ice-skate as a teenager, so the lifestyle I had (no movement at all) didn't feel good. One day I was carrying groceries up to my apartment in the 4th floor and had to stop halfway through because I got tired: I was out of breath, my muscles were in pain and I was sweating like crazy. I thought that this cannot continue anymore, I'm 24 and should be able to carry these bags up. So, I started to become curious about the body again and decided to try yoga. Luckily it only took one class and that was it for me, I was hooked for life! I had found meditation earlier because this person I was seeing was a meditation practitioner so we practiced together but yoga came in to the picture a little later.
At first I practiced because I wanted to be in better physical condition, but these days I practice to find clarity and connection. When I practice I get in touch with my authentic self and feel kind of whole, if that makes sense. Yoga makes it easier to kind of now where I'm at, because I have to actually BE with whatever is. 

3.    Tell us more about Ayurveda: what is it, how did you learn about ayurveda and how has this impacted your life?
Ayurveda is a holistic system of healing that originates from ancient India. It is called the science of life and it's also the sister science of yoga. Ayurveda contains for example nutritional suggestions, routines, lifestyle guidelines and meditation practices for living a balanced, healthy life. This system teaches us that when we align our daily habits with natural cycles, support the digestion, eat the right foods, move the body regularly and get good natural sleep, our physiology works in a balanced and healthy way.
I used to have a really bad heartburn as a teen / young adult. It really made my life more challenging - the heartburn it could last up to 10-15 hours and I could not work because of the horrible stomach pain it gave me. I visited many doctors to see if they could do something about it, but they just wanted to give me medication that I could eat "for the rest of my life". Well, that wasn't  the answer I was looking for and so a friend told me about this ayuredic doctor and I paid him a visit. Suddenly all the pieces started to fall into place: he told me
why
I have the heartburn and
how
 it can be treated. I took the ayurvedic guidelines into my life and was like, wow, this really helps! And now after 7 years I have no heartburn in my life.
I was so impressed by this that I began to dive deeper into the wisdom of Ayurveda and now I am an ayurvedic life coach. My goal is to help modern yogis to find more balance outside of the mat with ayurveda. It serves as a support for the practice and brings wellbeing into the daily life.



4.    What advice would you give to your 11 year old self?
"The one you are looking for is the one who is looking." I would like the 11-year old me to know that the answer lies within. 

5.    Please give us your best self-care tips?
I know it's kind of cliché but rest would be my number one. Just pausing, resting, relaxing and leaning into the present moment is the best practice there is: it lowers the heart rate, reduces pain, and helps one to find emotional balance aswell. I do this by either lying down in shavasana or perhaps I practice a seated meditation. The second is rhythms. Find out what is the best time for you to go to bed, wake up, eat, move, meditate, work etc. This keeps the body-mind in balance and you get a lot of energy for your days! 
We're so happy that we got the opportunity to find out more about Eveliina and if you're interested in finding out more about her, we suggest that you follow her on instagram @sannaevelina